Exclusive. Private. Just for You.
Membership in The Storytellers Club begins with a workshop.
Your initiation features a long list of fun and engaging ways to experiment with prompts, writing style, tone, and genre.

When you sit down to play my generative writing games with other writers, you invite inspiration to come from unexpected sources.

You find yourself in a curated space where you're expected to practice imperfection, embrace strange new ideas that work, and let go of ideas that just don't have potential.

There are rules and there is homework, but there are no grades. Practice, positive feedback, and light critique (on request) guide your growth.

But really, it's the act of developing and exercising a challenging creative habit that's going to serve you best.
JOIN THE CLUB – 3 easy payments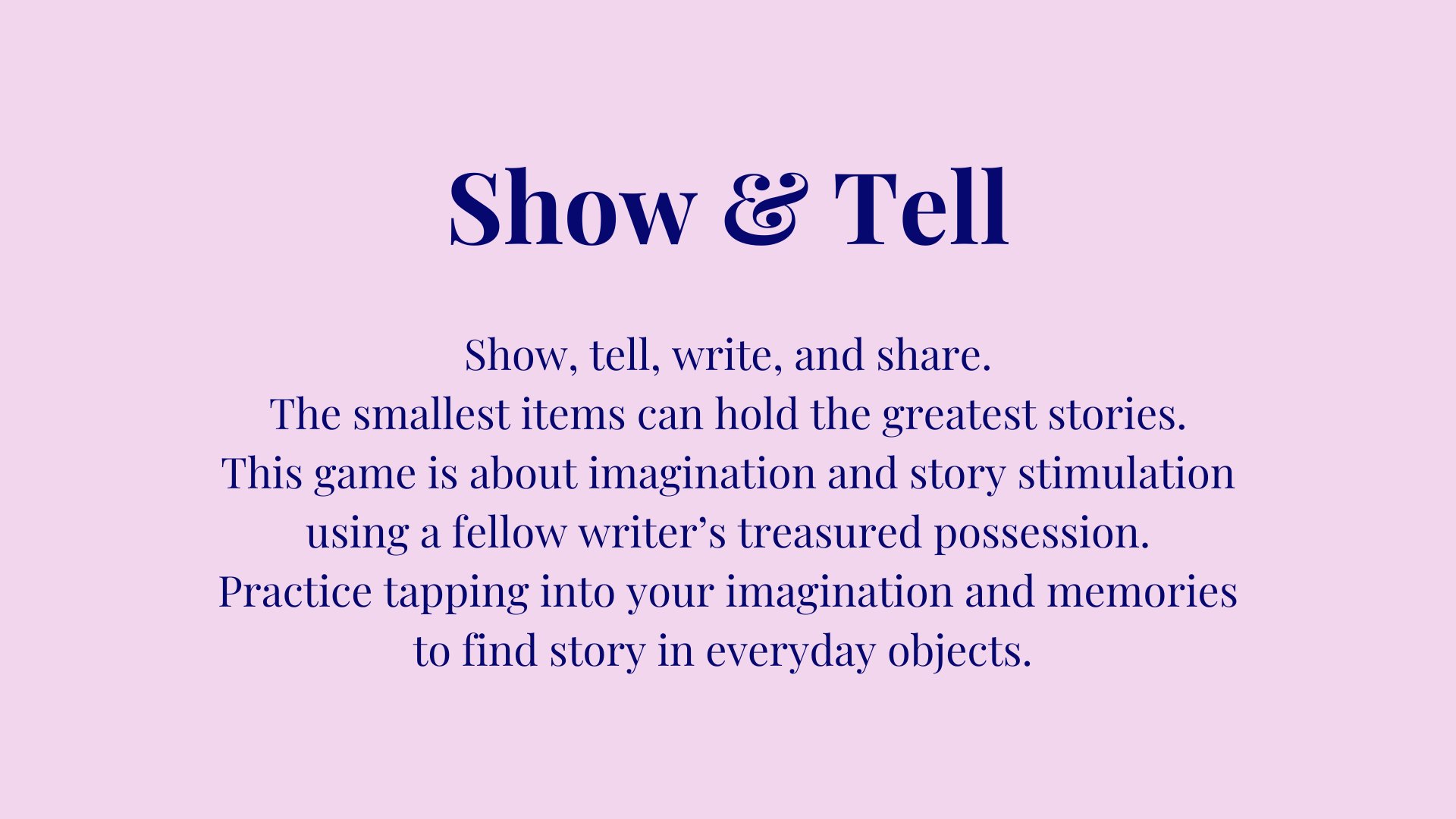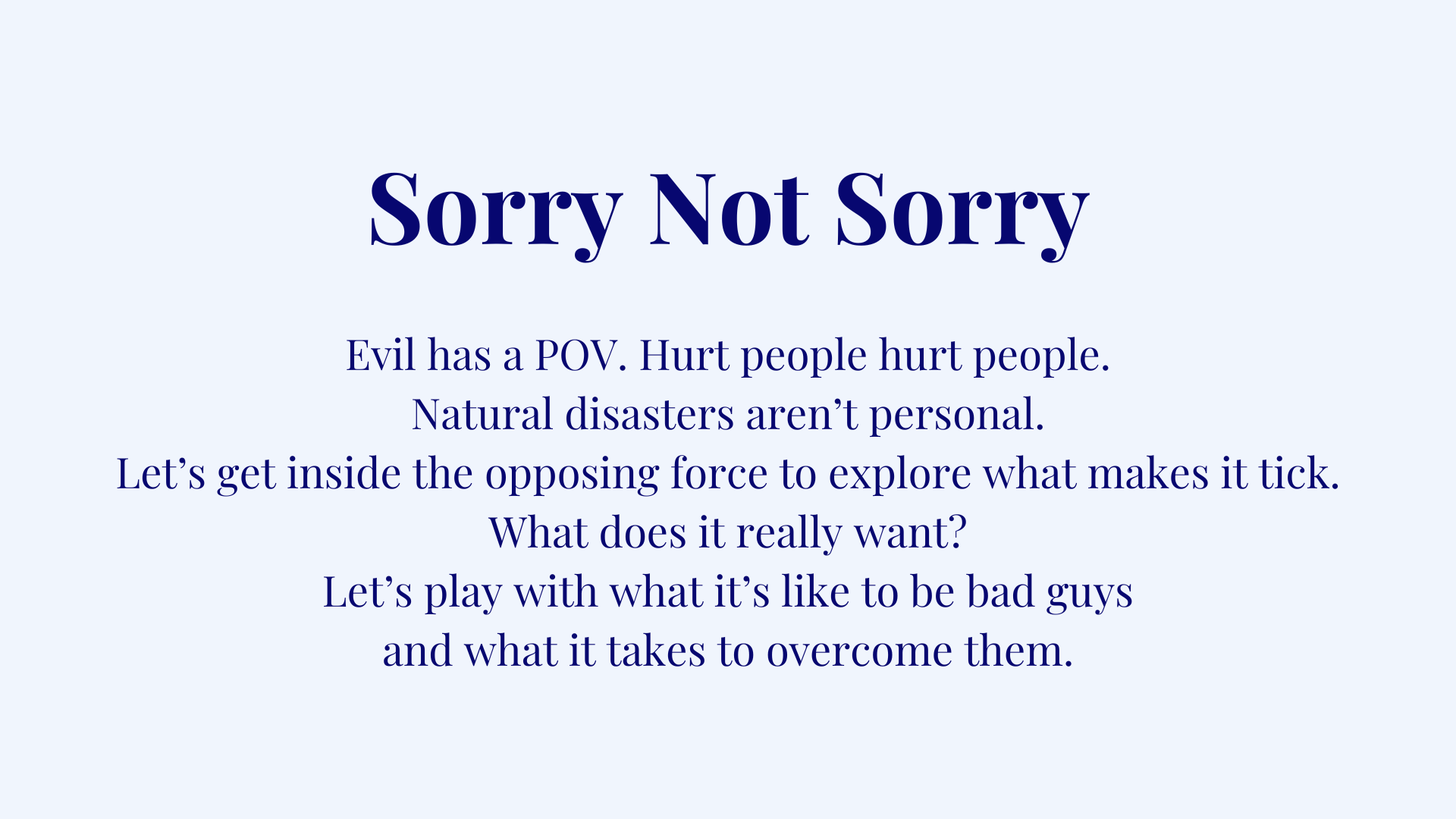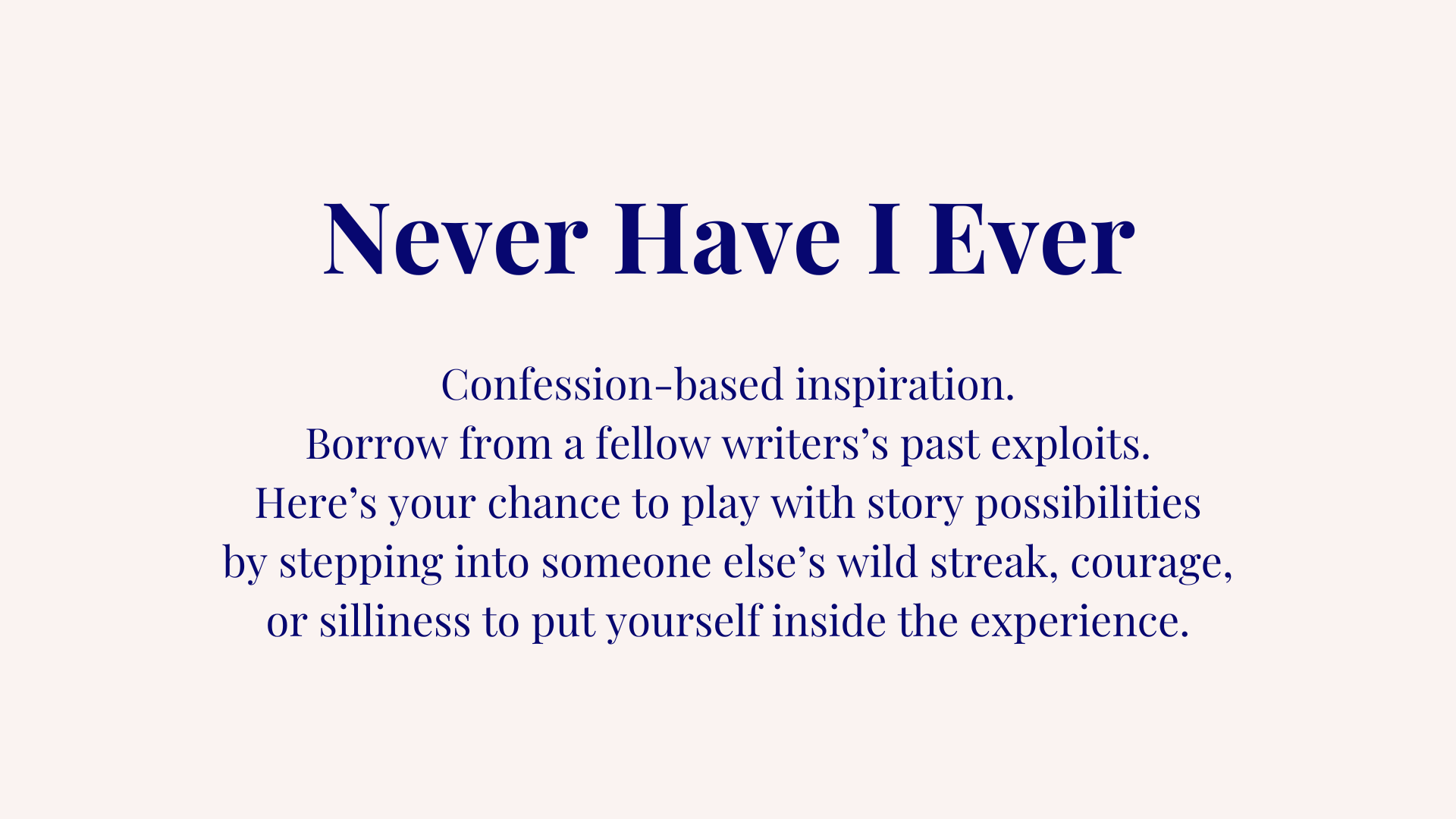 Dare to Make Your Writing Real.
Joining The Storytellers Club is a wonder-filled way to reignite your imagination.
Being a part of this workshop is an excellent way to enhance, enrich, and even rediscover your creative process.

We meet on Zoom once a week to explore interactive writing games designed to generate new story ideas and focus on specific storytelling tools.

In between our playful writing sessions, there's homework. You get a week to rewrite, revise, edit, or expand on your favorite new piece. You do this part alone but not in isolation: Proof of Write is a mandatory part of this experience. Don't worry – I won't take all your Friday nights; minimum attendance is set at three.

What if, at the end of eight weeks, you left this workshop with more than one solid story idea to keep you going for a long time, the beginnings of a new novel (or two), a sense of accomplishment, a grin of satisfaction, and a community of cool writers to call on when you want to write again?

How awesome would that be?

To help you stay connected to your new idea and mold it into something more, the To Live & Write community has several ways to keep you going, including Write Ins, Write Alongs, Proof of Writes, and regular lit nights.
JOIN THE CLUB – 3 easy payments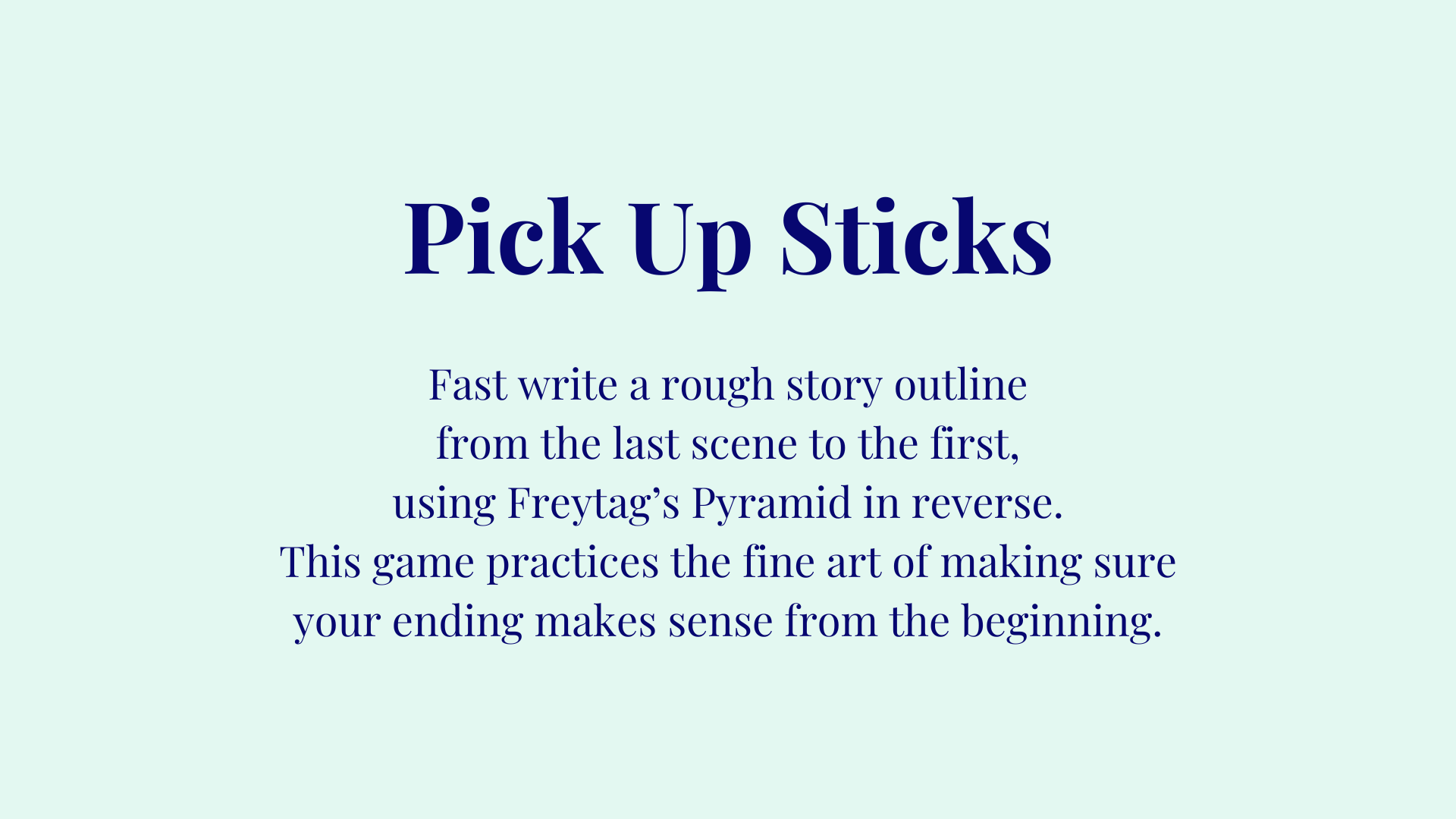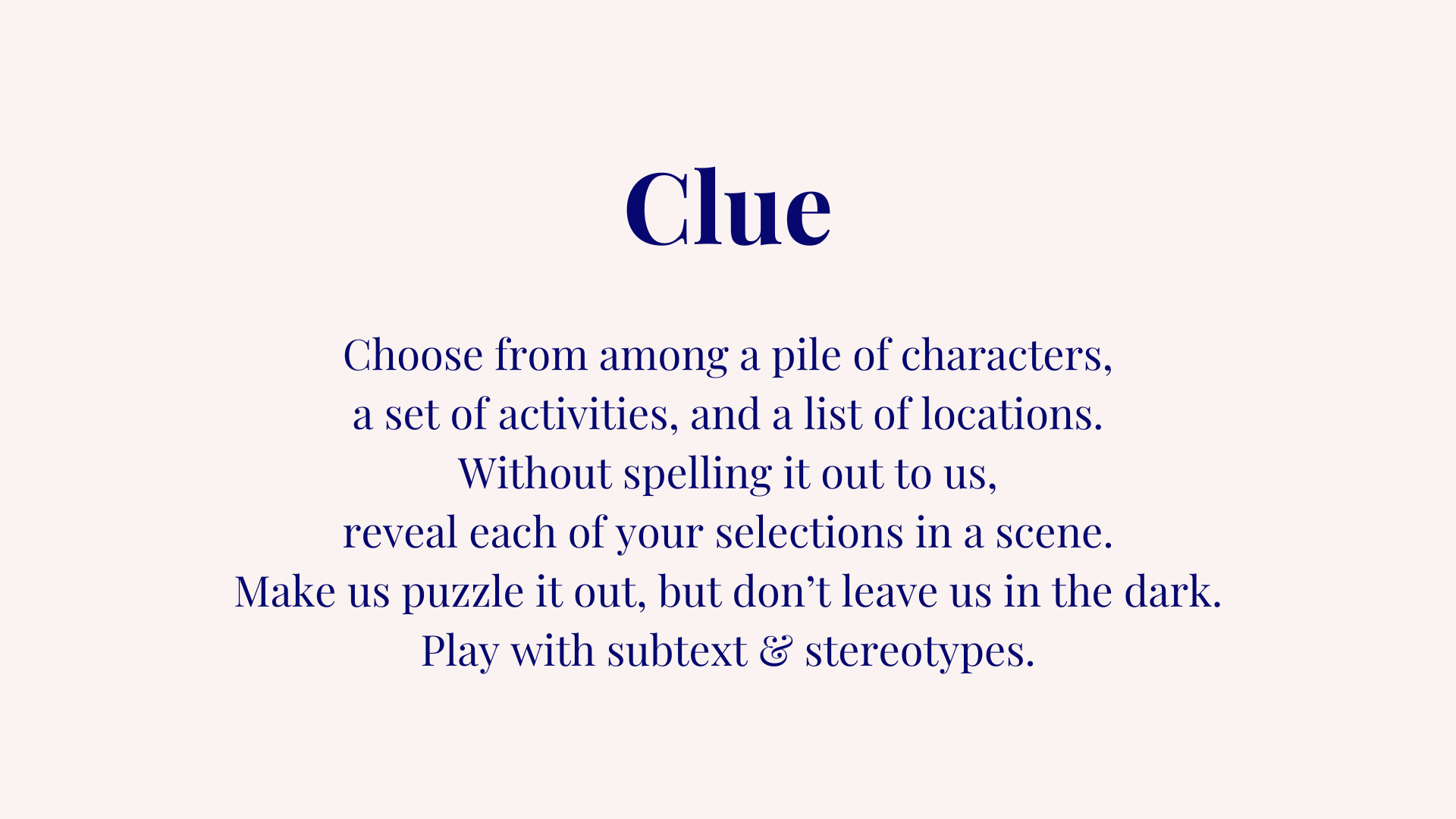 Perks, Perks, and More Perks!
Members of The Storytellers Club enjoy exclusive access to all kinds of things.
After you complete this workshop, you will have access to private writing events & activities exclusively for members, including a seat at the table for our super-secret Game Nights.

You will also receive exclusive invitations to attend small group writing salons, test new workshops for pennies on the dollar, and join one my boutique writing retreats.

As a member of The Storytellers Club, you will have opportunities for more personal attention than the general public and even the general To Live & Write membership.

This offer is limited to the first few rounds of The Storytellers Club workshop, with a limit of 30 new members per year.
JOIN THE CLUB – 3 easy payments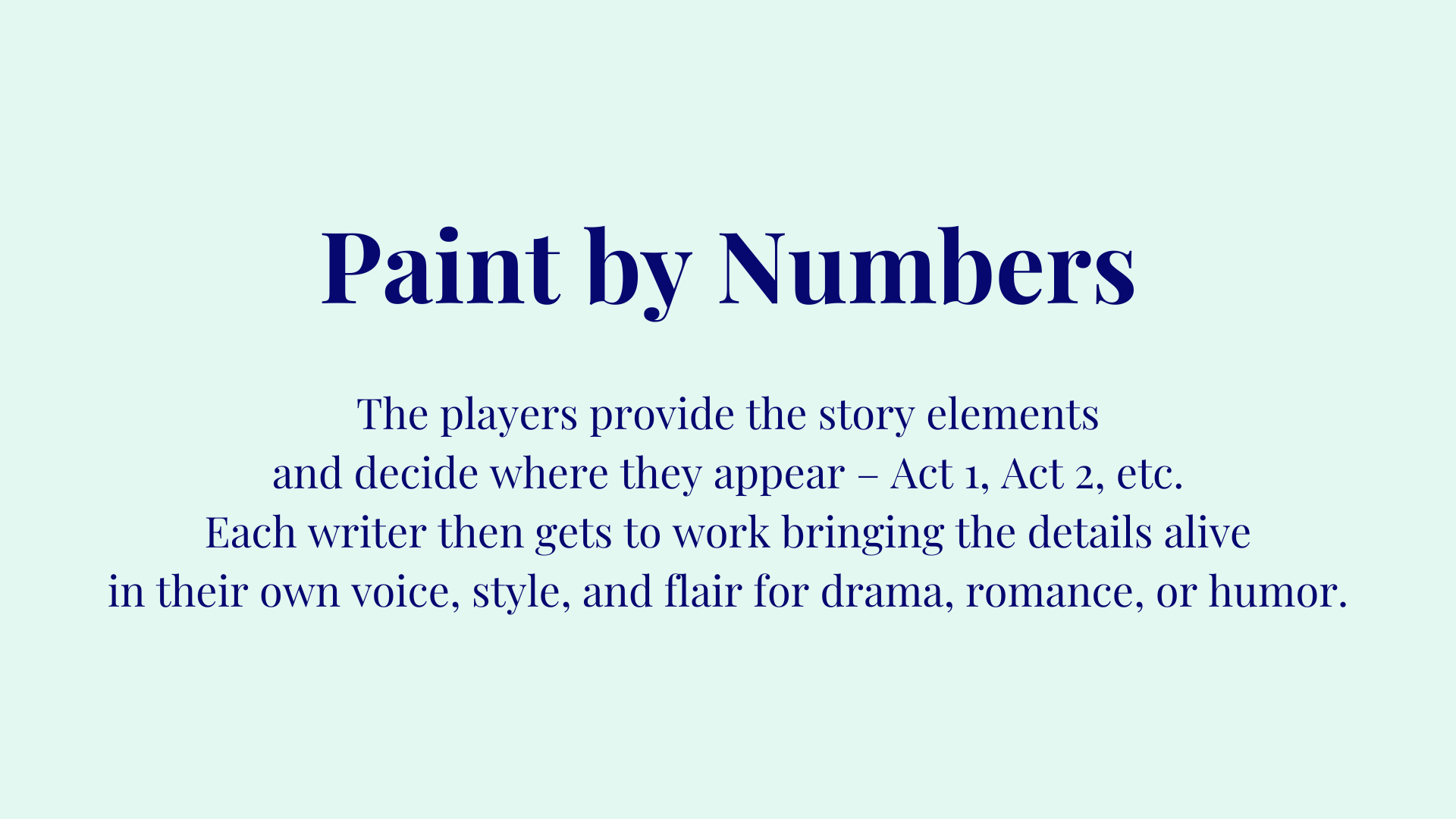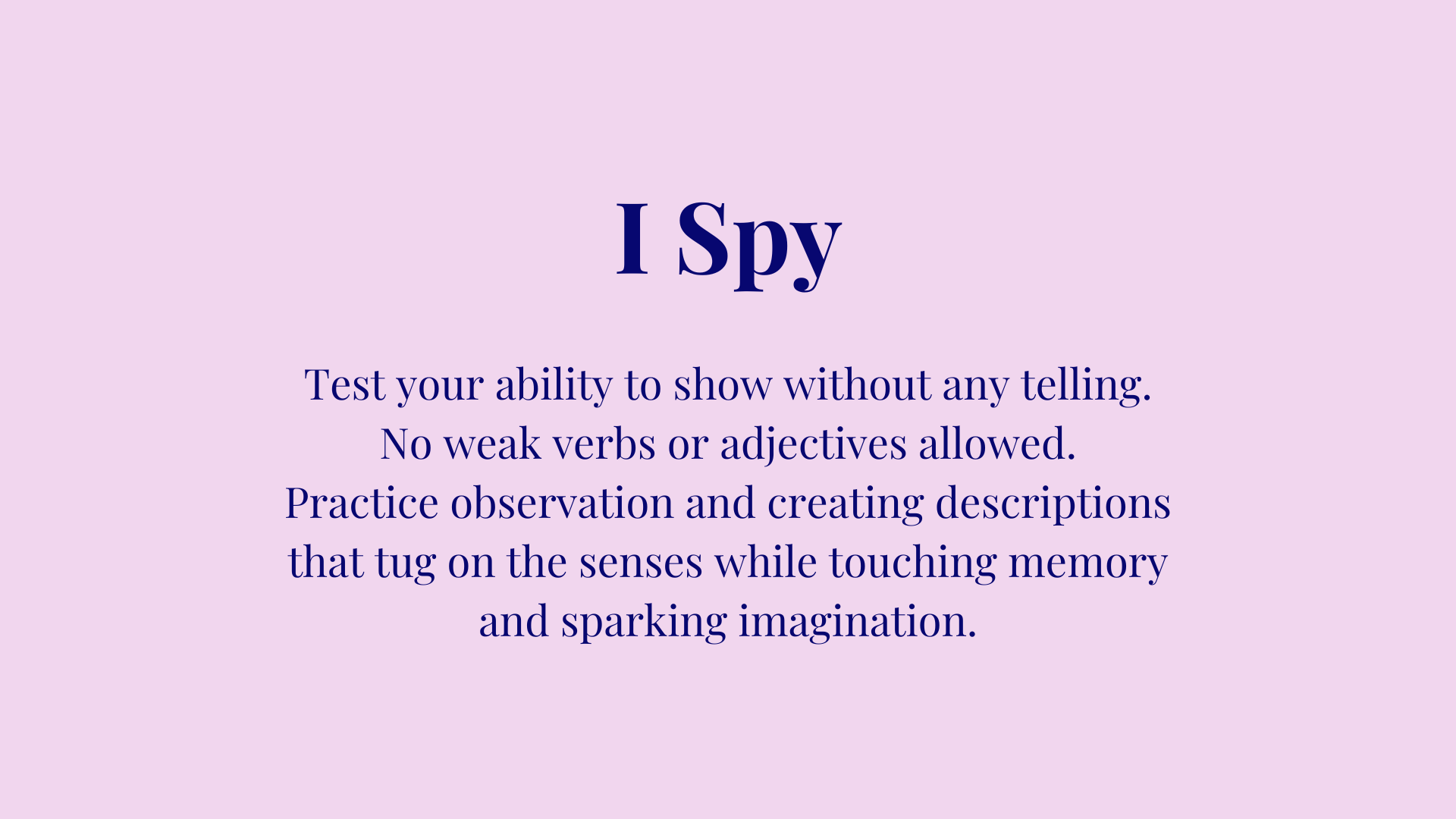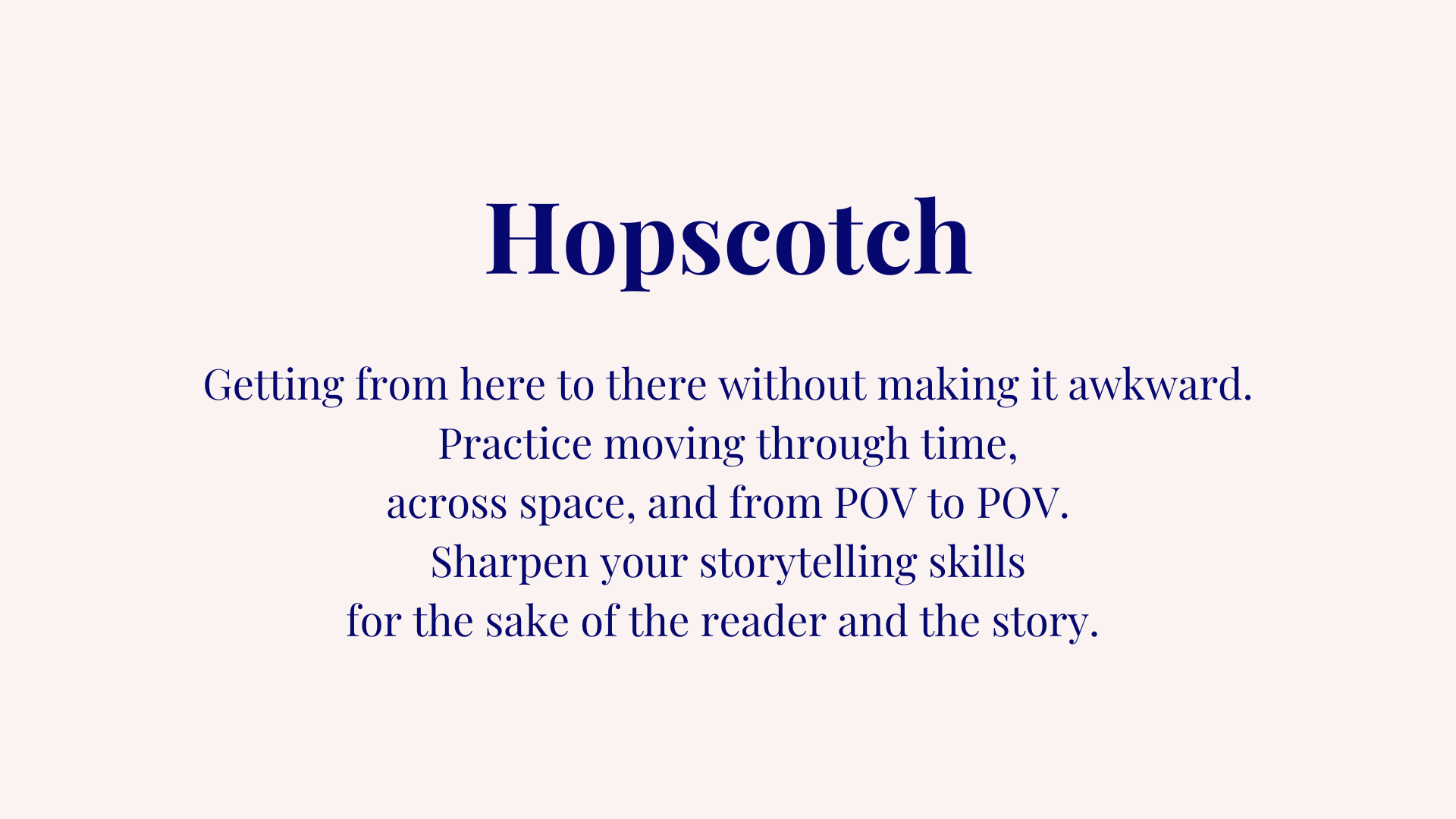 Join us!
Only one Storytellers Club workshop
offered per year.
Wednesday evenings in 2023
700-830pm PDT

Live on Zoom
September 20 – November 8
GET STARTED TODAY
The Storytellers Club is appropriate for writers of fiction, non-fiction, and creative non-fiction.
Writers and storytellers are welcome from any genre, at any level of proficiency and experience.
What you do with your fledgling story idea after The Storytellers Club workshop is up to you.
$399